What better way to spread all the holiday cheer than going with your friends and family to see light this Christmas in Gainesville. Gainesville is a special place, and Christmas is a special time. A time to laugh, give, smile, and spread as much as much love as you can. So we decided to give you some of the best places to do just that. Here's a list of some of the best Christmas lights in Gainesville.
Related Content:  Fine Dining Restaurants in Gainesville with Private Rooms for Your Holiday Party!
Stay connected to what's happening in your area by subscribing to 352area.  Your guide to everything Christmas in Gainesville.
30th Annual Pond Lighting at North Florida Regional
We are thrilled to share the 30th Anniversary of our Pond Lighting with everyone in our community! This year is so special to us and we hope you will join us for "A Walk Down Memory Lane." It will be held on Saturday, December 7, 2019 from 5:00 p.m.- 8:00 p.m.
Light the Village
It's that time of year again! Time to light up the Haile Village Center once more. Join us for a night of lights, holiday spirit, entertainment, and fun!
Gainesville Brew Bus Family Christmas Light Tours
on Monday, 9 Dec, 2019 5:30 PM
at Haile Village Venter
We will be hosting a Christmas Light tours around the Gainesville community that highlight the best light displays in town!
Holiday Nights in Tioga Town Center
You're in luck! This year we are bringing not one, but THREE holiday nights to Tioga Town Center! Check out the line up:
Holiday Nights in Tioga Town Center
Dec 14: Country Holiday Night! Come enjoy the sounds of Elio Piedra "Bringing The Fiesta to you"! Dec 21: Traditional Holiday night! Come out to hear Wayne Perry of Waynes World Entertainment!
Candlelight Visits at the Historic Haile Homestead
Friday, December 13th 6 PM to 9 PM, $10 at the door, under 12 free $7 in advance – Order on-line at www.hailehomestead.org – click on the Donate button or purchase from any docent.
The Lights- Light Up the New Year! NYE
The Lights Festival presents LIGHT UP THE NEW YEAR! Our special New Year's Eve event! Come join us for an unforgettable NYE party! Food, music, dancing, and of course - an amazing sky lantern launch!
Event Attending
Comments
Related Posts in North Central Florida Christmas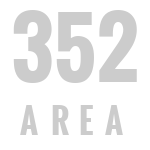 Drink To The Holidays With These Bars Open On Christmas In Gainesville
Light Up Your Holiday With These Christmas Lights In Gainesville
Holiday Date Ideas In Ocala Sure To Please Your Sweetie
Unique Holiday Date Ideas in Gainesville
Romantic Things to Do During the Holidays in North Central Florida